EXPERTISE & ENTHUSIASM
Genoskin is a team of skilled young scientists with a heart for innovation
Genoskin is a team of skilled young scientists with a heart for innovation. Our offices are located in the Centre Pierre Potier in Toulouse, France, where we have access to the latest hi-tech equipment to conduct our research and experiments, including a Level II biosafety cell culture laboratory as well as histology and imaging platforms. We believe our innovative products already vouch for our enthusiasm. Below, you will find out more about our scientific skills:
OUR EXPERTS IN HUMAN SKIN RESEARCH
a dedicated team at your service After obtaining his PhD in Human Pathophysiology at the University of Toulouse in 2006, Pascal completed a 2 year post-doctorate fellowship at the University of San Diego in California. His interest for skin research was demonstrated by his thesis, i.e. "A rare skin disease called Netherton Syndrome". He also holds Master's Degree in Management from the Toulouse Business School and has over 14 years of experience in skin biology research.
In 2005, he received LeoPharma's Charles Grupper Award for his work and in 2007, he won the Award for Medicine from the Toulouse Academy of Science. His research has been published in major magazines, such as Nature Genetics, PNAS and the Journal of Investigative Dermatology.
In 2009, Pascal started working on his project to develop more adequate human skin models with the French National Center for Research and the Paul Sabatier University, which led to the creation of Genoskin in 2011. By combining his constructive managerial skills with his sense for philanthropy, Pascal strives to turn Genoskin into the best toolbox for researchers who want to move forward using better and more ethical testing techniques. Claire obtained her PhD from the University of Toulouse in 2016. She is a Biochemistry and Molecular Biology engineer. She graduated from the National Institute of Applied Science (INSA) in Toulouse in 2012. She has also studied at the Technical University in Vienna, Austria and completed a traineeship at the Max Planck Institute in Leipzig, Germany.
Claire speaks fluent English, German and French and has joined the Genoskin team in 2013 to start her PhD thesis following the CIFRE (Industrial Convention for Training Through Research) program, on the development of an ex vivo human skin cancer model (melanoma). Claire thoroughly enjoys new challenges, she's also an excellent violinist and loves sports and horseback riding. Emeline is a biotechnology engineer (Polytech Marseille) and also obtained a Master's Degree in Management (Kedge BS, Marseille). Emeline obtained her PhD in 2015 which was focused on the use of laser-assisted bioprinting to produce 3D human tissue in vitro. During her training, she worked in R&D for Janssen Pharmaceutica (Belgium) and Poietis (France).
Emeline has recently joined Genoskin as our Junior Business Developer. She enjoys new challenges and loves literature, cinema, sports and horseback riding. Michael holds a Pharmacy doctorate and a Master's Degree (Claude Bernard Lyon 1 University). He completed his PhD in 2017 at the University of South Australia in Adelaide, Australia, where he focused on the use of state-of-the-art imaging techniques to study skin absorption and biology.
Michael speaks fluent English, French and Italian and has recently joined the Genoskin team as our Business Developer (Europe and Asia-Pacific). He enjoys cross-disciplinary working groups and loves swimming, travelling and Mexican cuisine. After obtaining a degree as an Advanced Technician, Anthony acquired a Professional License in Biotechnology from the Paris Sud Orsay University. He joined Genoskin in March 2012, where he received special training in histology and cell culture as part of his traineeship.
Anthony fully integrated our team in September 2012 and currently works under Claire's supervision for skin models production. He's also responsible for Hygiene and Security at the Genoskin premises. Anthony's scientific skills have quickly led him to take on a central role in technical support for the entire team. Carole obtained a Master's Degree in Biotechnology  from the University of Lille. Through her four years of working experience, she has developed strong skills in cell culture and histology applied to skin biology for industrial and academic applications.
Carole speaks French, English and German and has recently joined the Genoskin team to set up and manage our new US production unit in Boston. She enjoys cooking, sewing and hand-crafting. Elodie graduated as a valedictorian from her Professional Licence's Degree in Biotechnology in 2013. She obtained her degree through part-time in-service training both in a Clinical Pathology laboratory setting as well as in an industrial setting, working in a drug biotech with Genticel in Labège, France.
This experience not only sharpened her skills in metrology, histology and GMP but also enabled her to work with pathological skin samples. She has recently joined Genoskin to complete our research team. Elodie speaks fluent Spanish and French and loves cooking.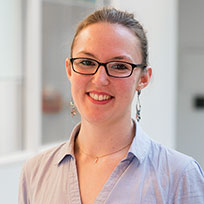 Emilie Braun
Research technician Emilie validated a Professional License in Biotechnology in 2010 from the Paris Sud University. She joined Genoskin in 2016 while she had already accumulated five years of experience in different academic laboratories. Emilie has strong skills in histology, molecular biology, and biochemistry. She enjoys making origami and wakeboarding.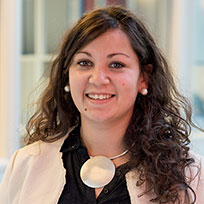 Anne Dalapa
Research technician After obtaining a degree as a Technician in industrial biotechnology (IMT Tours), Anne joined Cebiphar, a French microbiology laboratory. She later worked with Irish chemical company Reagecon. During her five years of experience, Anne has developed strong skills in cell culture and microbiology.
Anne recently joined the Genoskin research team. She is fluent in English and French and loves horseback riding and travelling.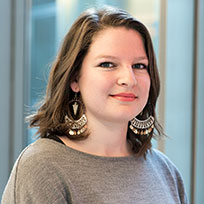 Emma is a biochemistry engineer (INSA Toulouse). She first joined the Genoskin team to undertake her final-year internship and has recently started her PhD thesis following the CIFRE (Industrial Convention for Training Through Research) program. Emma's work focuses on the development of an ex vivo vascularized human skin model using microfluidic technology.
Emma enjoys meeting up with friends, loves travelling and has excellent cooking skills.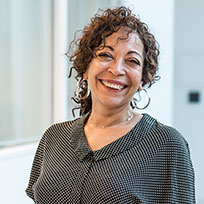 Véronique (Vicky) Tourte
Administrative - HR Manager Vicky obtained her degree in Executive Administration from the ISEC in Lyon and has worked as an executive administrative assistant for various companies over the last 25 years. She has recently joined Genoskin as Administrative and HR Manager. She handles our customer and supplier administration, deals with official instances & HR matters so that our researchers can spend all of their time focusing on product development.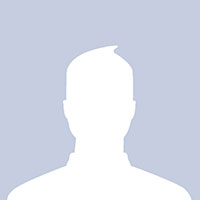 Sylvain Bonzom
Quality Assurance Consultant Sylvain holds a Master's Degree in Biology and a university Degree in Quality, Security and Environment from the Paul Sabatier University in Toulouse. He has over 10 years of experience in the implementation of Quality Assurance, GMP and GLP systems. Before joining Genoskin as a consultant, he worked for Avogrado and Synelvia, where his main focus lay on the implementation of Quality Assurance policies, GMP, FDA and ISO14001 requirements. Sylvain helps the Genoskin team reach all specifications for our upcoming ISO9001 certification. Sylvain loves teamwork and is a huge rugby fan. Kathleen obtained her Master's Degree in French-English-Dutch Translations from the former PHVT (now part of the Ghent University School system) in Belgium in 1992. While working for an expanding medical company for 10 years, she acquired all-round experience in marketing, customer & complaint management and purchasing . In 2001, Kathleen started working as an independent translator, which eventually led her to acquire additional training in digital marketing and SEO to help companies improve their communication on the web. She has recently joined the Genoskin team as an independent consultant to improve our website and digital communications. Kathleen loves to travel, read up and meet new people.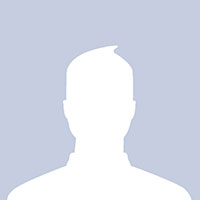 Could this be you?
New Technician coming