Cutting-edge skin models & tissue samples
DISCOVER OUR RANGE OF EXPERTISE
Innovative study models to help science move forward
In order to help science move forward in an ethical way, Genoskin uses donated tissue samples of real human skin as a basis for innovative and reliable skin models. Our human skin models and tools provide a better way to efficiently test chemical, pharmaceutical and cosmetic products without resorting to animal testing.
The Genoskin product range currently holds the following products for research:
NativeSkin®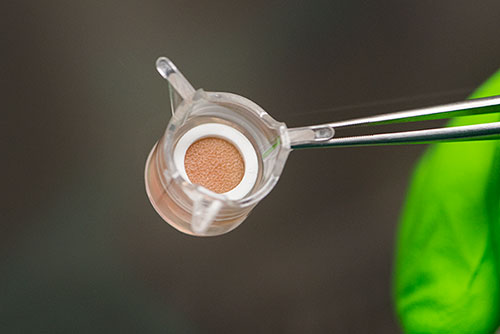 NativeSkin models contain donated human skin biopsies that are kept alive in a nourishing matrix with dedicated culture medium to enable live human skin response. NativeSkin models are presented in a standardized multi-well testing kit for efficient studies with predictive and reproducible results. The models are available in different formats to meet all your study requirements.
HypoSkin®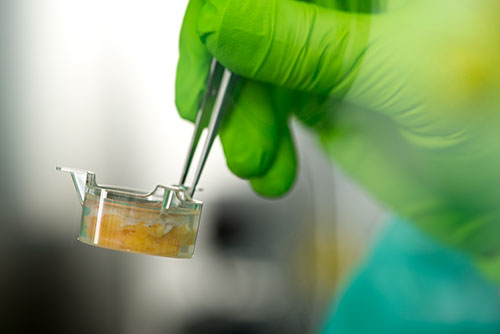 To date, HypoSkin is the only human skin model that allows you to study the effects of subcutaneous administration on live human skin. HypoSkin models contain donated human skin biopsies that hold all three layers of human skin: epidermis, dermis and hypodermis. The skin used is kept alive in Genoskin's patented matrix and culture medium to offer live human skin response.
InflammaSkin®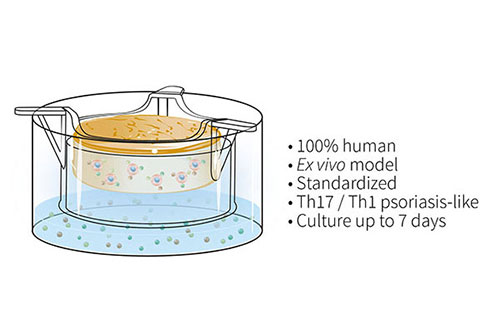 Genoskin has developed a fully human T cell-driven ex vivo skin inflammation model based on the NativeSkin® explant technology. InflammaSkin® model can be used to assess the efficacy of anti-psoriasis topical drugs and subcutaneously injected biologics. Both prophylactic and therapeutic treatments can be evaluated.
HistoSkin®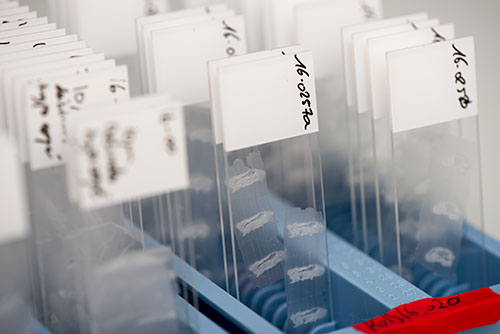 HistoSkin offers a wide selection of FFPE skin tissue sections for custom staining or immuno-staining procedures. The HistoSkin range allows customers to select the best donor type for their study from over 150 skin biopsy samples that are fully characterized. The collected skin tissue is fixed within 24 hours after surgery and stored at 4°C.
FrozenSkin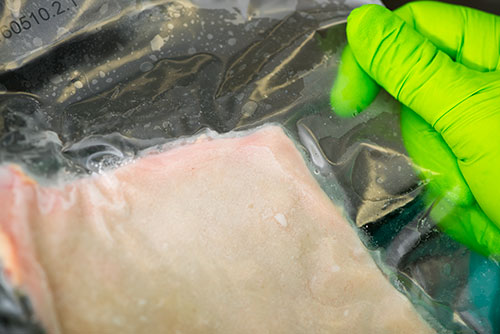 FrozenSkin is GenoSkin's range of flash-frozen human skin tissue for research. The skin samples are collected immediately after surgery with the informed consent of volunteering donors. All FrozenSkin tissue samples are of excellent quality and free of scars and stretch marks. FrozenSkin samples are tested for safety and available at a competitive price.