SkinTools® – Human Skin Culture Kit
KEEP YOUR HUMAN SKIN BIOPSIES ALIVE & MAKE THEM EASY TO MANIPULATE
A TOOLKIT TO KEEP SKIN SAMPLES ALIVE
The SkinTools kit contains Genoskin's patented medium and matrix to keep human skin alive for 7 days after excision.
COMPATIBLE WITH ALL SKIN SAMPLES
SkinTools is compatible with all types of normal and pathological human skin to set up an adequate testing protocol.
EASY CULTURE AND ANALYSIS
SkinTools is easy-to-use and helps you efficiently set up studies with NativeSkin®-like testing tools.
REPRODUCIBLE AND PREDICTIVE RESULTS
SkinTools provides a standardized approach to all your skin cultures and models for reproducible results.
SkinTools®
The easy way to predictive results
SkinTools is a patented human skin culture kit to simplify the culture, treatment and manipulation of human skin for research and analysis. SkinTools kits allows you to create NativeSkin-like human skin models from the human skin biopsies collected in your lab. The SkinTools kit contains Genoskin's high-tech solid matrix to nourish the skin biopsies and keep them alive for 7 days to allow for repeated testing. SkinTools helps you avoid animal experimentation and represents a highly predictive and cost-effective last-line screen in laboratory conditions prior to in vivo clinical evaluations.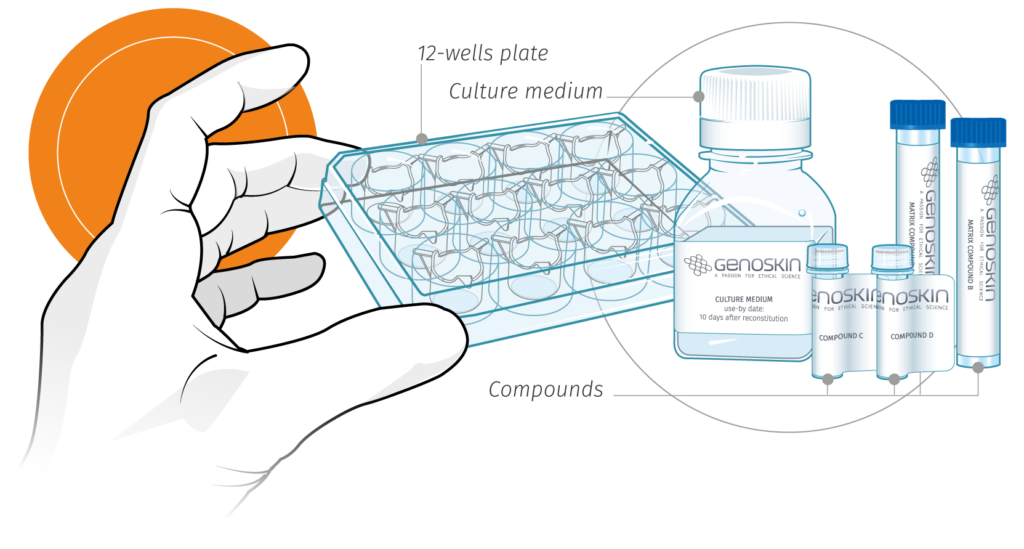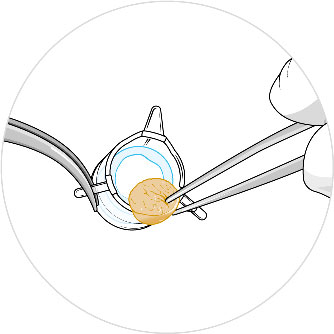 Applications
Genoskin's SkinTools® kit allows you to create NativeSkin-like ex vivo human skin models. For more information on the applications of these models, please visit our NativeSkin page.
Approved protocols
The following protocols are approved to analyze the effects of a treatment or compound on models created with the DIY SkinTools kit:
MTT-based cell viability assay
Formalin fixation for paraffin embedding

Epidermal separation with Dispase
Transdermal permeation assays
The SkinTools culture kit helps you obtain predictive results with your own skin samples.
SkinTools kit content
NativeSkin maintenance medium
Culture plate and inserts
User instructions for the preparation of your skin models
The culture medium and matrix are chemically defined, and have been specifically validated for the ex vivo maintenance of human skin biopsies. To reconstruct the biological matrix, simply mix the three different components following the instructions in our user manual. To solidify the matrix that surrounds the biopsy, incubation at 37°C is required.
Shipping & storage
The matrix in the SkinTools® kit is shipped on dry ice, whereas the culture medium remains at a temperature of 4°C. If the SkinTools kit is stored under these conditions, shelf life is two months after the date of production.
| REFERENCE | DESCRIPTION | RECOMMENDED BIOPSY DIAMETER | EX VIVO CULTURE DURATION | NUMBER OF MODELS | PLATE FORMAT |
| --- | --- | --- | --- | --- | --- |
| ST001 | SkinTools human skin culture kit | 8 mm | up to 7 days | 12 | 12 wells |
| ST001-2×6 | SkinTools human skin culture kit | 8 mm | up to 7 days | 2×6 | 12 wells |